Chaya Mushka Seminary
α. Project definition. β. Website re-design and development: PHP - WordPress theme.
Enjoy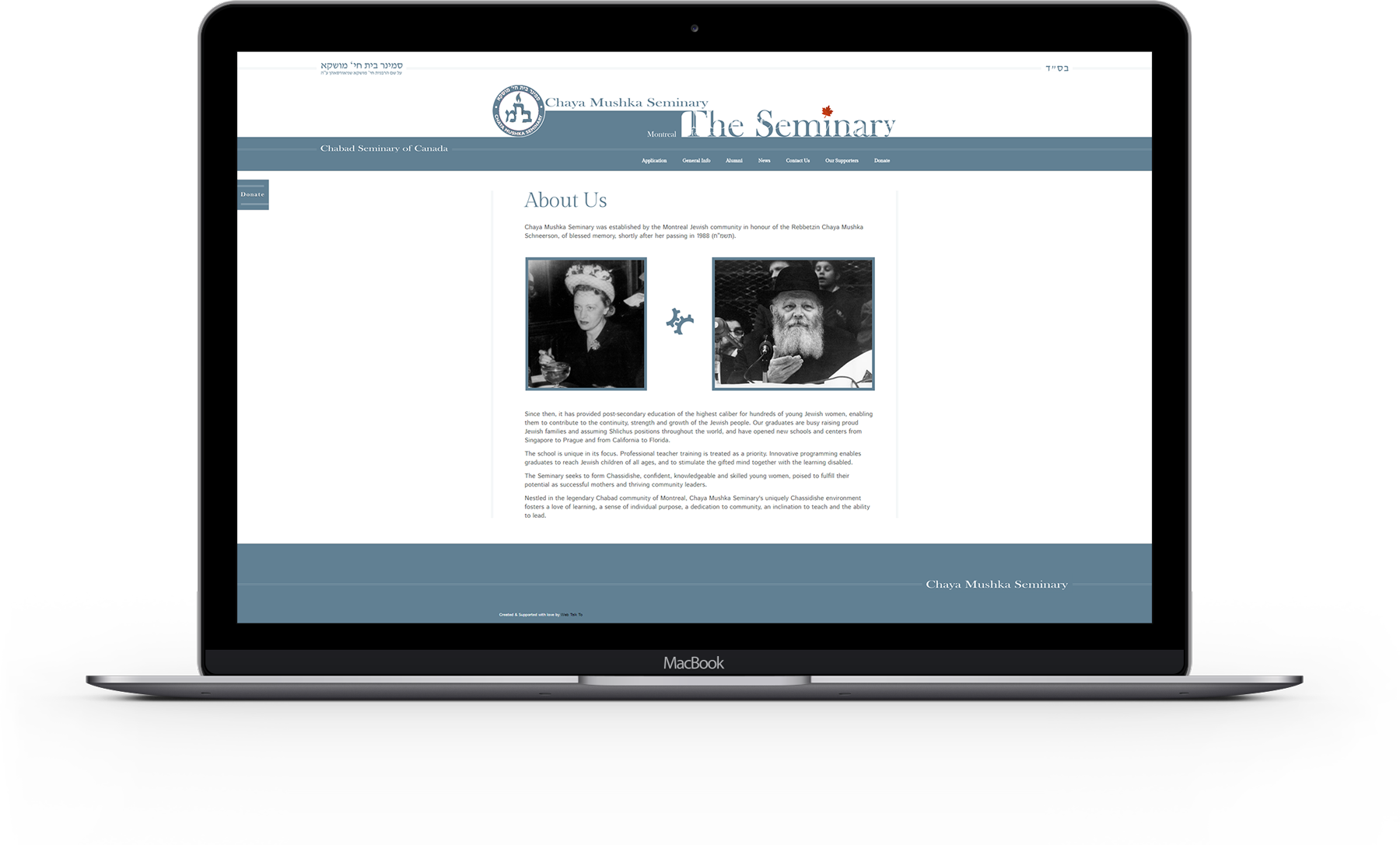 Chaya Mushka Seminary aspires to foster a Chassidic environment conducive to academic growth and character development for students of Montreal and abroad.
Chaya Mushka Seminary provides affordable, quality, College level and Jewish education.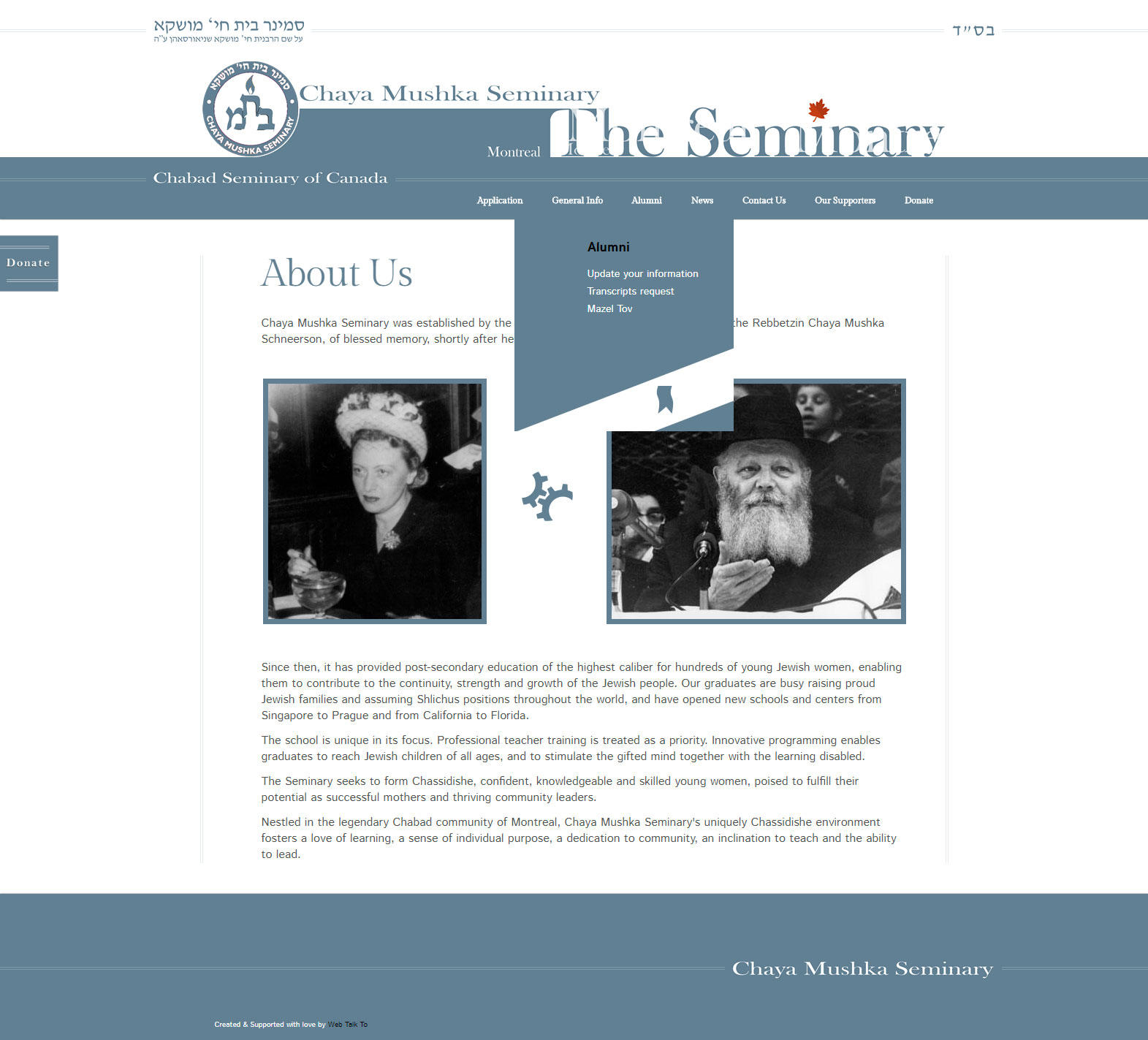 Articles about design and development process
Part one. Design
On December 31, 2013 I had a meeting with Rabbi Abraham Cohen and Rabbi Michael Dahan – director and dean of the Chaya Mushka Seminary. We talked about the goal of the project and also what and how should be displayed for the public. Read more.
Part two. Design
On the January 07, 2014 I had a second meeting with director and Dean of the Chaya Mushka Seminary. I presented the concept and design I developed for The Seminary. While the meeting we discussed design details, meanings and more. The main idea really excited the customer. I am continuing working on the design. Read more.
Part three. Website design and development
The design for The Seminary has been confirmed. I am starting to build the HTML/CSS site, that later will be turned into WordPress theme. Read more.